Individuals Invited to Join 'Teams of the World' for Olive Oil Tasting World Cup
Individuals from countries which cannot get a full team of 3 tasters may register to be included in 'Teams of the World' for the Inaugural Extra Virgin Olive Oil Tasting Team World Championship to be held in Priego de Cordoba, Spain on October 4th and 5th. Teams will be compiled in groups of 3 participants in the order the registrations are received. If there are not enough registrations to complete a team of three, the participants can complete the tests on their own.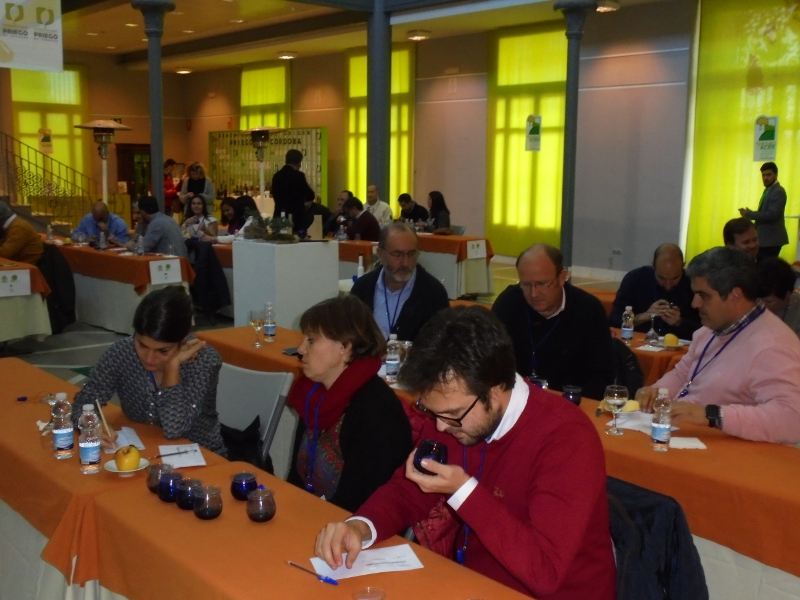 According to co-organiser and Director of Extra Virgin Olive Oil Savantes, Simon Field, the opportunity for individuals is to encourage tasters from all countries to experience this transforming event. 'We hope their participation will encourage them to get teams together for the next World Cup and by so doing, enhance tasting ability in their country', he said.
Teams of the World cannot win the Championship. If such a team achieves the highest score this will be announced and acknowledged. The representative team with the highest score will then be declared World Champions. The Members of Teams of World are eligible for Savantes Certification.
To date representative teams from the following countries have indicated they will send teams to the World Cup – France, Switzerland, Netherlands, Jordan, South Africa, Greece and Spain. Individuals from any other country are invited to register for 'Teams of the World' on the website www.savantes.org 
Read more: News Release: Individuals Invited to Join 'Teams of the World'
Silver. Gold and Platinum Associate Savante Certificates will now be awarded to Associate Savantes who successfully complete the Savantes Skills Review two, three and four times respectively.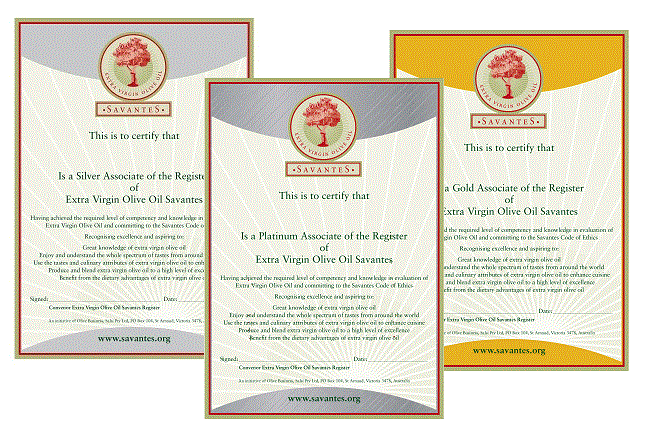 The 'Frequent Tasters' Savantes programme is designed to recognise the tasting competency and knowledge of Associates who actively maintain their level of tasting competence and knowledge. The Certificates will also be presented retrospectively to Associates. The presentation will take place on the next occasion that an eligible Associate takes the Savantes Review.
Read more: Savantes Introduces Enhanced 'Frequent Tasters' Recognition for Associates
Thank you to the producers listed as providing their excellent extra virgin olives oils for Savantes events in the USA. These and all the other producers who supply olive oils for tasting at Savantes events around the world consistently produce high quality products and are committed to promoting increased consumption.
Through their effort and the patronage of participants Savantes has successfully expanded the appreciation of extra virgin olive oil for almost twenty years. We will continue to do so through expanded and innovative events in future years, especially in the appreciation of flavours in food.
---