Savantes Newsletter January 2018
We wish everyone a happy and prosperous New Year. We hope you and all your olive ventures thrive and the harvests are bountiful.
Extra Virgin Olive Oil Savantes Review and Recognition in Cape Town in January, Amsterdam and New York in March
Extra virgin olive oil tasters from South Africa, Europe, North Africa and the USA will have the opportunity to have their olive oil tasting skill recognised at the Savantes Review in Cape Town on 30 January, Amsterdam on 9 March and in New York on 23 March 2018.
Those achieving 60% in the Review skills test will be recognised as Associate Savantes and those with over 80% will become full members of the Savantes Register with the status of Extra Virgin Olive Oil Savante.
In 2017 over 200 tasters undertook the Savantes Review. Currently there are over 65 Associate Savantes and 3 Savantes worldwide. Countries represented in the list on www.savangtes.org are Spain, USA, Australia, France, Ireland, Netherlands, Canada, New Zealand
Each Review will be preceded by a taste training programme for which there will be separate registration.
For details go to www.savantes.org 
Savantes in South Africa – 29 and 30 January
We start the New Year with the 'Flavour and Food' two-day programme in Devonvale near Cape Town in South Africa. Co-hosted with Linda Costa from OlivesInFact the event will be held at the new Kunjani Wine Tasting Centre. The first day will cover a review of the world industry and flavour evaluation and description of a wide range of extra virgin olive oil. Strong emphasis will be put on the culinary uses of olive oil with a degustation lunch on the second day.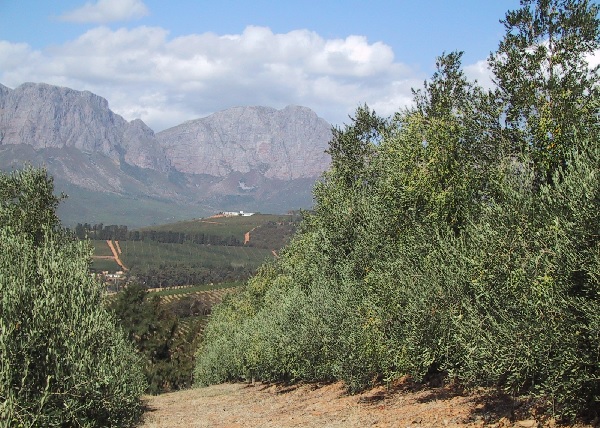 Participants will also undertake the Savantes Review Skills Test on the second morning with those achieving the prescribed scores being awarded Associate Savante or Savante Certificates.
For details and registration go www.savantes.org 
World Team Tasting Championship 2019
We are aiming to hold a World Extra Virgin Olive Oil Tasting Team Championship at a location to be decided in Europe in 2019.
National team tasting championships are already held under the auspices of Savantes in USA, Spain and France.
Anyone from any other country interested in discussing holding a national championship or participating in the world championship should contact Simon Field at simon@savantes.org 
2018
29 - 30 January Flavour and Food: Tasting and Using Extra Virgin Olive Oil, South Africa
7 - 8 March Extra Virgin Olive Oil Savantes Programme, Amsterdam
9 March Savantes Review and Recognition, Amsterdam
21 - 22 March Extra Virgin Olive Oil Savantes Programme, New York USA
23 March Savantes Review and Recognition, New York USA
10-12 July Olive Oil Conference, Chicago USA
12 July North American Extra Virgin Olive Oil Team Tasting Championship