Taste the best extra virgin olive oils from around the World in Melbourne!
On November 22nd-24th we will be bringing some of the world's most awarded extra virgin olive oils for you to taste at Extra Virgin Olive Oil Savantes, Melbourne. The set of olive oils includes the brand that won more awards in both the traditional and organic sections of the leading and most rigorous competitions.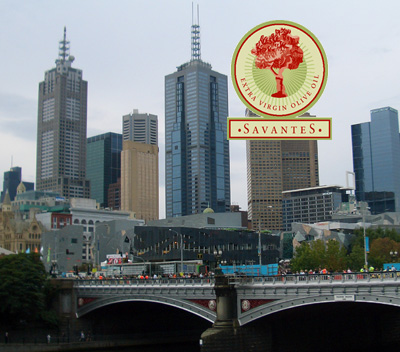 Add to this the novel experience of making olive oil powder, foams and other innovative ways to sell your extra virgin olive oil at trade shows, farmer's markets and retail.
We will talk about markets worldwide, health benefits, culinary uses, blending, competitions and regulation.
You will be able to undertake the Savantes Review and Recognition comprising a series of taste tests to quantify your skill on an international scale. If you reach prescribed levels in the sum of these exercises you will be recognised as an Associate Savante or Member of the Register of Savantes with full Savante status.
We pay particular attention to assisting you to understand your own tasting ability by including group work.
Numbers are limited to 20 attendees and registrations are already coming in. Last year the Melbourne programme was fully booked 6 weeks in advance. We suggest you register as soon as possible to get a place and take advantage of the early discount which will end when 50% of the places have been taken.
For full details of the programme, venue and Savante recognition visit our website at www.savantes.org