Savantes New York
Everything is set for Savantes New York on 21-23 June. A wide range of extra virgin olive oils will be available for tasting. Some places are still available.To register go to www.savantes.org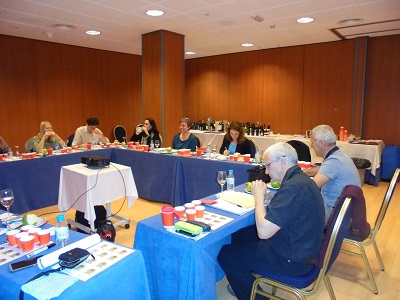 The Olive Oil Conference, Chicago
The scene is set for the Olive Oil Conference on 18-20 July in Chicago. Expert speakers and chefs will cover many production and sales topics, the food will be great with comparative tastings and the networking opportunity outstanding. Everyone will leave with new ideas, new deals and new friends.
To register go to www.oliveoilconference.com 
Savantes Melbourne
The dates for Savantes Melbourne have been set for 22-24 November. Last year the programme was booked out more than 6 weeks before the event so register early to be guaranteed a place.
Information and registration at www.savantes.org 
Savantes and Associate Savantes Register
The latest members of the Register and Associate Register of Extra Virgin Olive Oil Savantes have been added to the Savantes site. Participants at the next Extra Virgin Olive Oil Savantes tasting programmes in New York and Melbourne will have the opportunity to join the register. 
Profiles for those tasters who have achieved the status can be viewed on the Savantes site - http://savantes.org/savantes-register 
Reminder: Summer Fancy Food Show
Simon Field of Savantes will again be visiting the Summer Fancy Food Show in New York on 25 and 26 June to catch up with producers and distributors who supply olive oils for tasting at Savantes.
He will also be looking for new products to add to the range already used for Savantes events around the world.