Savantes New York
Savantes New York will be held at the Tryp Hotel in Manhattan on 21-23 June. This is a great opportunity to taste outstanding extra virgin olive oils, enhance tasting skill and take the 'Savantes Skills Test' to benchmark your ability with tasters around the world. Markets, quality specifications, health benefits, culinary uses and competitions are also comprehensively covered. Early registration discount closes on 6 May. For more information visit www.savantes.org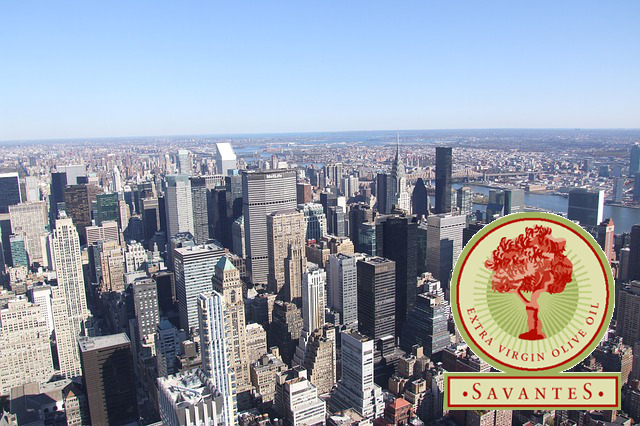 Summer Fancy Food Show
Simon Field of Savantes will again be visiting the Summer Fancy Food Show in New York on 25 and 26 June to catch up with producers and distributors who supply olive oils for tasting at Savantes. He will also be looking for new products to add to the range already used for Savantes events around the world.
Spanish Team Tasting Championship
The second Spanish Extra Virgin Olive Oil Team Tasting Championship held in Priego de Cordoba on 17-18 March attracted 20 team of 3 tasters. The event brought a new Spanish Champion Team, the second Savante and 11 new Associate Savantes
Second Savante and 15 Associates in March
The events in Spain in March in Seville and Priego de Cordoba welcomed our second full Savante and 15 Associates. The new members of the Savantes Register come from Spain, Ireland and the Netherlands. This brings the total Register members to 2 Savantes and 55 Associates
The Olive Oil Conference - Chicago
The annual Olive Oil Conference in the USA will be presented on the 18-20 July in Chicago. Coorganised with the North American Olive Oil Association, the event will cover many innovative aspects of marketing olive oil. Topics covered include: improving flavour, competitions, online sales, cosmetics, franchising, private label and the entertaining Olly and Joe Show with new ideas from their kitchen. For more information visit www.oliveoilconference.com 
North American Tasting Championship
The thjrd North American Extra Virgin Olive Oil Tasting Championship will be held in Chicago on July 20th. Incorporated in the Olive Oil Conference the championship will be used to select potential members of the US team to compete in the World Team Tasting Championship in Spain in 2018.
Savantes and The Cuisiniers
Renowned English chefs, Olly Rouse and Joe Gould will be presenting the innovative olive oil cooking experience 'Savantes and the Cuisiniers' in the UK on 20 and 21 September. Held in the Season Cooking School in Winchester the event will demonstrate a fascinating array of uses of olive oil in cooking. Participants will prepare many of the dishes and learn how olive oil flavours enhance cuisine. The programme will include the new 'Culinary Savante Skills Test' to test the ability to detect varietals and defects in food.
French Team Tasting Championship
The inaugural French National Extra Virgin Olive Oil Tasting Team Championship will be held on September 16 in Lançon, Provence. The championship will help select a French team for the World Championship in 2018.
World Team Tasting Championship
The World Extra Virgin Olive Oil Tasting Team Championship will be held in Priego de Cordoba, Spain on 8 and 9th March 2018. Invitations for at least one team to participate will be sent to over 25 countries which produce or consume extra virgin olive oil. The event will include activities such as cultural and mill tours, and forums on extra virgin olive oil. Given previous championship events in Priego, there will also be much frivolity and partying.