November 22nd - 24th 2017
Melbourne, Australia 
Taste the World's Leading Extra Virgin Olive Oils and Discuss Markets, Health Benefits, Culinary Uses and Quality Standards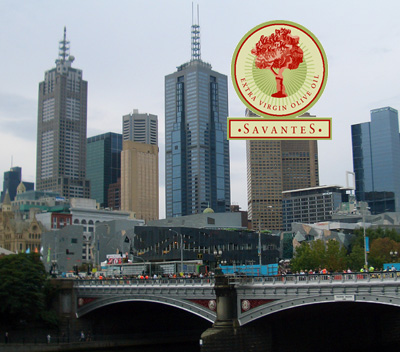 Excellent Extra Virgin Olive Oil, Valuable Knowledge and Good Company makes Extra Virgin Olive Oil Savantes Much More than Tasting
Taste the wide range of styles and flavour of extra virgin olive oils from many regions around the world
Taste current international award winners from the northern and southern hemispheres
Practice your blending skill
Evaluate by comparison the extra virgin olive oil you produce or supply
Discuss market trends in producing and importing countries
Be up to date with current quality standards and the debate around new testing methods
Explore the culinary and health selling points of extra virgin olive oil
Make friends and expand your networks worldwide
Achieve recognition of your own tasting ability and knowledge by becoming an Associate Savante or Member of the Register of Extra Virgin Olive Oil Savantes
Modena, Italy – Seville, Toledo, Spain – London, United Kingdom – New York, Chicago, Minneapolis, USA  – Sydney, Melbourne,  Australia – Auckland, New Zealand – Johannesburg, Cape Town, South Africa
In 17 years Extra Virgin Olive Oil Savantes has become the one of the world's leading independent forums for the commercially important attributes of extra virgin olive oil. Savantes is presented in more locations than any other olive oil tasting programme.
The Extra Virgin Olive Oils you will taste
The olive oils collected for tasting includes the extra virgin olive oils which has been ranked 1 in the world for the last 4 years. The ranking is calculated each year from awards won in the most rigorous competitions worldwide.
Extra virgin olive oils from Australia, Greece, Portugal, Spain, USA, Italy, Argentina, and Tunisia will also be used during the sessions.
Certification and Register of International Savantes
During the session 'Testing Your Skills as a Taster' on day 3, participants can opt to be evaluated for Associate Savante status and Membership of the Register of International Extra Virgin Olive Oil Savantes.
The taste tests assess tasting skill and knowledge of the range of styles and flavour of extra virgin olive oils from around the world.
To achieve Associate Savante status a score of 60% is required, a score of 80% gives the participant full Savante status and Membership of the Savantes Register.
Currently there are 2 Savantes and 55 Associate Savantes from USA, Canada, Australia, New Zealand, Jordan, France, Spain, Ireland and Netherlands.
Certificate of Attendance
All participants in the Savantes programme receive a Certificate of Attendance at the conclusion of the last session.