Welcome 2021 - Good-bye 2020
What a year that was, testing resilience throughout the world with restrictions imposed on every facet of our lives. 
We hope you, your families and businesses have been relatively unaffected and are in good health. 
We have been affected by the impact of lockdown in Australia with borders closed to international travel. The projected Savantes events have been stopped indefinitely, as we observe have many activities of our Savantes, Associates and participants. As the pandemic ebbs we wish you all success in returning your enterprises to pre-pandemic levels and the olive oil industry returning to some semblance of order.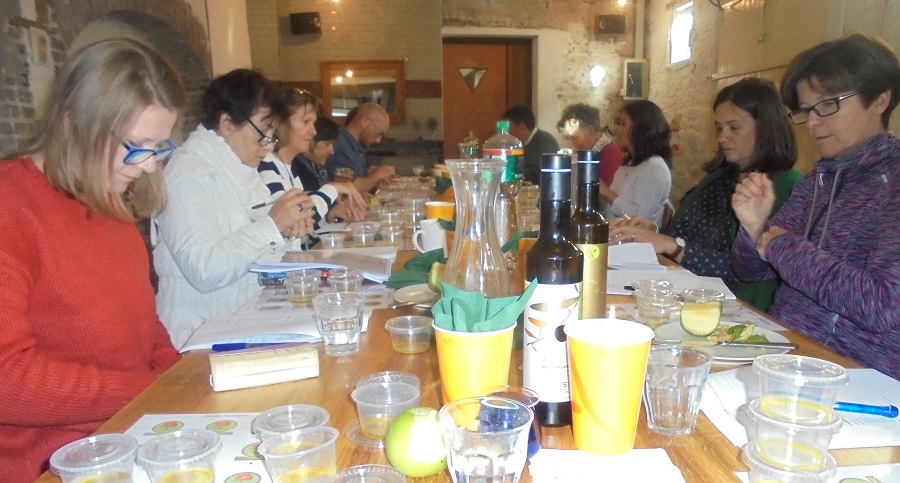 No doubt the time of reflection imposed on you over the past 9 months has resulted in some changes in the way you will conduct business in the post-Covid era. At Savantes we have resolved to resume our overseas activities as soon Australia allows international travel which we expect will be around September 2021 when vaccination is widespread. We will concentrate our effort on Team Tasting Championships and are in discussions to hold an Iberian Championship in Portugal in late 2021 or early 2022, followed by the Second World Championship soon afterwards. 
The regulations on protocols for events in different countries and a general reluctance to travel will limit the Savantes two-day taste training programmes for a while. We will probably recommence with a programme in Australia in late 2021. Where possible we will offer the Savantes Skills Test and Certification as an adjunct to other events. We are looking at establishing a base for the Savantes movement in Europe which will ensure its continuation well into the future. 
We are also looking at franchising national championships with associated regional certification where only local olive oils are used. The International Savantes certification will have a higher status to be conferred when the prescribed scores are achieved with skills tests which include olive oils from many regions. The frequent taster's certification will apply only to the International Associate Savantes and Savantes. 
We invite expressions of interest in participation, without commitment, in the following:
Australian Savantes 2-day Tasting Programme – possibly November 2021 in Melbourne


Iberian Team Tasting Championship in Portugal – teams of 3 from Portugal, Spain, North Africa


2nd World Team Tasting Championship in Portugal – open to teams of 3 from any country


Organising team tasting championships in producing countries


Organising team tasting championships in non-producing countries


Click here to express your interest in participation.
We will keep those who express an interest informed of developments.
Best wishes for the new year 
Simon Field