Quick Links
Tasting Team World Cup Expression of Interest
Register of Savantes and Associate Savantes

20 Years in 2020!
In 2020 Savantes is celebrating 20 years of tasting the best extra virgin olive oils from around the world. Since launching in 2001, the programme has expanded from Australia to South Africa, the USA, United Kingdom, Spain, Italy, New Zealand and the Netherlands – along with the Team Tasting Championships being held in South Africa, France, Greece and Spain!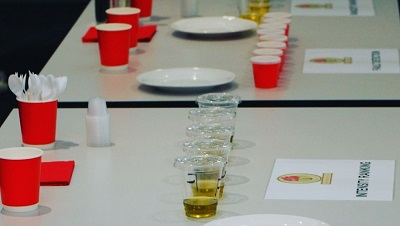 2020 Evolution – Last Opportunity to Attend a Savantes Tasting Programme in Europe
Along with the celebrations, the Savantes programme continues to evolve and in 2020 we will focus on our objective 'To increase the consumption of olive oil', which will see a number of changes in the programme! Whilst the Tasting Team Championships continue to expand, the Extra Virgin Olive Oil Savantes tasting programme running in March 2020 in Madrid is the last planned Tasting Programme in Europe or the USA, and therefore the last opportunity in the foreseeable future to experience the two day tasting course.

For more information about the programme, visit the Savantes Madrid Website.
2020 Team Tasting Championships
We are working with our partners to plan the 2020 Team Tasting Championships, which are planned in a number of countries throughout 2020, culminating in the World Championship. If you are interested in entering the championships, or would like to partner with Savantes to run a championship please email simon@savantes.org. This year we plan to run Team Tasting Championships in Europe (including the UK!), North America and Southern Africa – and would also like to launch championships in Australasia and South America.
You can also read about the 2019 Team Tasting World Cup here: 2019 Team Tasting Championship
Corporate Two-day Programmes
Savantes has presented two-day tasting programmes to large Europe-based Corporations in USA and Australia. We will continue to provide these on a negotiated basis. The programme aims to increase sales through product knowledge for purchasing, marketing and sales teams. Continuing training programmes can be developed using in-house personnel trained by Savantes. Savantes skills testing and certification is part of these programmes. For enquiries contact simon@savantes.org