14 and 15 March 2018
Season Cookery School, Lainston House, Sparsholt, Hampshire, United Kingdom
This programme brings you the synergy of expertise in the flavours and regions of high quality extra virgin olive oils and the innovation and culinary skill of two leading chefs.
Olly Rouse and Joe Gould are leaders in the creative art of food presentation and the science which underlies it. Simon Field is an olive oil producer and founder of Extra Virgin Olive Oil Savantes, an advanced tasting programme and winner of a Lux Magazine Food and Drink Award in 2016.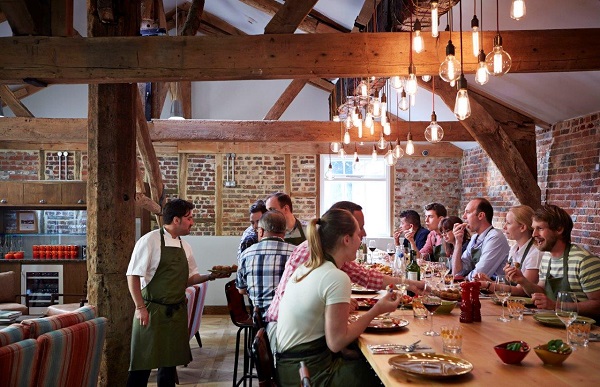 Together, this trio will give you an insight into the sensory pleasure of both traditional and modern dishes prepared with extra virgin olive oils from around the world.
Whether you are a cook, taster, distributor, retailer, producer or enthusiast, Savantes and the Cuisiniers will give you the added dimension you need to excel in your chosen profession, and open doors to others.
Presenters | Programme | Venue and Accommodation | Register for Savantes and the Cuisiniers